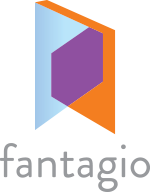 fantagio Corp.,
a comprehensive entertainment company, is looking for the talented rookies.
We have been producing and developing many entertainers through the professional workers and systems. We offer the specialized training for our trainees.
Please participate if you are interested in our audition.
Section and Period
Section : ACTOR / SINGER / MODEL / BROADCASTER(MC)
Period : At any time
Qualification : Anyone who has a talent (No limitation for age and nationality)
Process Guide
Application Form
Online-Audition Application
Requirement
More than 3 photos of yourself (Profile)
Videos (Optional)
Vocal : K-pop, Own-music, instruments (with or without MR)
Dance : Dance-cover, choreography, and more
Acting : Free-Style (Any scripts and lines are available)
Model, Broadcaster(mc) : Any specialty (can attach videos or links)
* All expenses related to training are supported by fantagio.On-line Audition Apply
* If there's an error for on-line apply, send your application to
– E-mail : audition@fantagio.kr
– Postal : 648, Samsung-ro, Gangnam-gu, Seoul, 06084, Korea [To. fantagio Audition Manager]
DOWNLOAD THE APPLICATION
st
document
screening

Apply by On-line
or Postal

nd
Audition
Screening

Self-introduction /
Specialty and
Camera test

rd
Audition
Screening

Individual
Interview

th
Training

Offering Training
Program for Trainees
Please Check! (Notification for Applicants)
You must put available contact information.
We do not accept any sticker-photos and other modified photos.
We do not give your on-line application or materials back.
Accepted applicants are noticed individually. (The individual notification will not proceed with unaccepted applicants)
Applicants who are under 14 years old, must have parental consent.
The second audition will be held at fantagio building (in the main training center). If you are not possible to visit Korea, you can make another schedule with audition manager and wait until they visit your country for business trip.